Let your inner light shine through with Facetté's personalized facial treatments. As the years go by, your skin tone gradually changes. Fortunately, you can minimize the appearance of fine lines, discoloration, and blemishes with a range of facial rejuvenation options.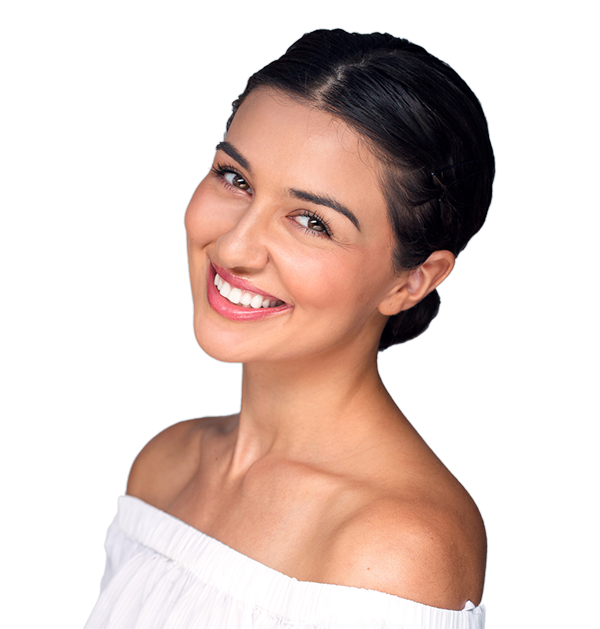 Essential for maintaining your skin's health and appearance, chemical peels help reenergize and rejuvenate your skin. 

 Help reduce visible signs of aging, including fine lines and wrinkles

Soften and smooth the skin's surface texture and improve uneven skin tone

 Reduce the frequency of acne breakouts and fade the appearance of post-acne discoloration
One of the preferred nonsurgical treatments for renewing facial skin, microdermabrasion uses a diamond-encrusted vacuum suction wand to gently remove layers of dead, dull skin cells. The noninvasive process results in a smoother texture, revitalized complexion, and improved collagen production. 

Soften the appearance of fine lines and wrinkles

Minimize acne scarring

Suitable for all skin types
An important part of your skin care routine? Regular facials. We offer a variety of facials, customized to your specific skin type and needs. So whether you're look for a facial treatment that targets fine lines or a facial for acne prone skin – our estheticians will make sure your skin is glowing and refreshed.
Types of customized facials offered:
Anti aging facial
Acne prone skin facial
Skin brightening facial
Antioxidant facial
Collagen boosting facial
Oxygen facial
Exfoliation facial
Hydrating facial
Pigment balancing facial

Increases micro-circulation, boosting skin repair and rejuvenation

Stimulates collagen production and improves skin texture and tone

Exfoliates skin and extracts unwanted pimples and blackheads, safely
A painless form of exfoliation that sloughs off old skin cells, dermaplaning is a form of exfoliation that removes dead cells and minimizes the appearance of fine lines and scarring. In addition, dermaplaning removes fine hairs that can trap dirt and oil, resulting in breakouts and a dull complexion. Immediate results, your skin will be left smooth, soft, and radiant. Requiring no recovery time, this treatment is suitable for every skin type. 

Great for those struggling with excessive facial hair and breakouts, as well as anyone wanting effective exfoliation

Even out the texture of your skin and permit better product absorption

 See immediate results: softer, more radiant skin
Oxygen Infusion Treatment
The age-defying treatment everyone is talking about! The Oxygen Infusion is a revolutionary treatment which infuses moisture, vitamins, and antioxidants deep into your skin for increased glow, vitality, firmness, and lift. Your skin will instantly feel rejuvenated with improved volume and a noticeable lift.

 Increased glow, vitality, firmness and lift

Targets fine lines to create a hydrated and contoured look

 Brightens the skin
Whether you're looking to fill in your eyebrows or are looking to reshape or create new brows, our priority at Facetté is focused on exceeding expectations in order to make you look and feel wonderful – trust your brows and face with the best in the industry. Recommended for men and women who want to restore their eyebrows to their best possible and natural form.
Microblading is a tattoo technique that fills brows out or reshapes them by drawing on tiny lines that look like individual hairs. The results are natural-looking brows that are done with a hand-held tool which puts pigment into the skin. This is a semi-permanent procedure that should last between one to two years.
'Wow Brow' Lift Treatment
Special event coming up? Our brow lift treatments provide instant lift, firmness, and diminishes fine lines around the entire eye area. Your skin will instantly feel rejuvenated with improved volume and a noticeable lift.
Frozen C treatment is an advanced cryogenic technique to focus on a long list of negative skin traits, especially for acne and rosacea. This treatment can safely improve patients' facial complexion after just a few treatment sessions.

Increases collagen production



 Improves blood circulation

 Reduces redness

Decreases pore size

Reduces dark circles and puffiness
Using the Frozen C, the skin of the face is treated for 5-10 minutes. This leads to collagen stimulation, tightening of pores, improving pigmentation, and overall facial rejuvenation. Improvement in rosacea has been noted. The procedure can be performed on all skin types, even in tan skin during the summer months.
Frozen C has been shown to sterilize skin so the bacteria contributing to acne can be killed. The cryotherapy also decreases the redness associated with acne and will decrease the associated swelling. A series of treatments are needed to control acne. There is no downtime or pain associated with Frozen C.
HOW DOES THE FROZEN C TREATMENT WORK?
Frozen C delivers highly targeted cryotherapy both safely and optimally. This treatment uses CO2 (safer than liquid nitrogen) at -78°C to cool the treated area to a safe 2°C using microscopic particles of dry ice. With built-in temperature feedback, the operator is appraised in real time of the skin temperature and will alert and automatically shut off if the skin gets too cold. There are two laser distance gauges that align when the Frozen C handpiece is the proper distance from the skin to further ensure a safe treatment.
The cryotherapy illicits two responses from the body: Bohr Effect and Hunting Reaction. The Bohr effect is the result of a build up of CO2 in the tissues. When this occurs, there is a change in oxygen's binding to hemoglobin which results in increasing oxygenation to the tissues. The Hunting Reaction is the alternating of vasoconstriction and vasodilation in response to cold therapy. Ultimately, this leads to greater circulation to the area being treated.
Yes! Here at Facetté, our trained professionals know how to safely and effectively perform this treatment. The advanced cryotherapy technology is designed to be gentle on the skin while still leaving you with better skin tone, texture, and consistency. If you are a patient with sensitive skin, you may experience mild discomfort that resembles a mild sunburn.
From natural to glam, we offer makeup application for every event. Our professional makeup artists are available by appointment at our Fort Collins location. Schedule your makeup application appointment today!

 Regular Makeup Application – Full face application: primer, concealer, foundation, bronzer/blush, brow fill, eyeshadow and liner, mascara, and lip color. Daytime or evening look.

Photo Shoot Makeup –
A focus on highlighting features and using stronger pigments to ensure visibility on camera.

 Bridal & Special Event Makeup
At Facetté, we rely on the Nufree™ wax system for effective hair removal. We offer waxing services for the following areas:  

 On the face: eyebrows, lip area, chin, cheeks, and ear

 On the body: underarm, upper arm, lower arm, lower leg, bikini, Brazilian
For those looking to embellish the color of their eyebrows and/or eyelashes, Facetté features brow and lash tinting. Tints can last up to one month.
A treatment for your natural eyelashes that adds curl and definition for 8-10 weeks – the result? Lashes that look darker, fuller, and hold their curl.
Ready to learn more about rediscovering your youthful glow? Get a complimentary 30-minute appointment on your calendar today.