Tight & Bright: RF Microneedling & LaseMD Ultra
Get ready to say goodbye to dull, aging skin and hello to a more youthful complexion! Our Tight & Bright treatment is a two-in-one powerhouse that combines RF Microneedling with the LaseMD Ultra for ultimate rejuvenation. Picture this: RF Microneedling encourages new collagen and elastin production to tighten and firm things up. Then, the LaseMD Ultra steps in to target stubborn hyperpigmentation and uneven texture for a bright and even glow.
The best part? This treatment works wonders on your face, neck, chest, and anywhere else that could use a little pick-me-up! There's no use in waiting – call to book your Tight & Bright treatment and enjoy all the benefits that come with these best-in-class devices (RF Microneedling and LaseMD Ultra). Book today!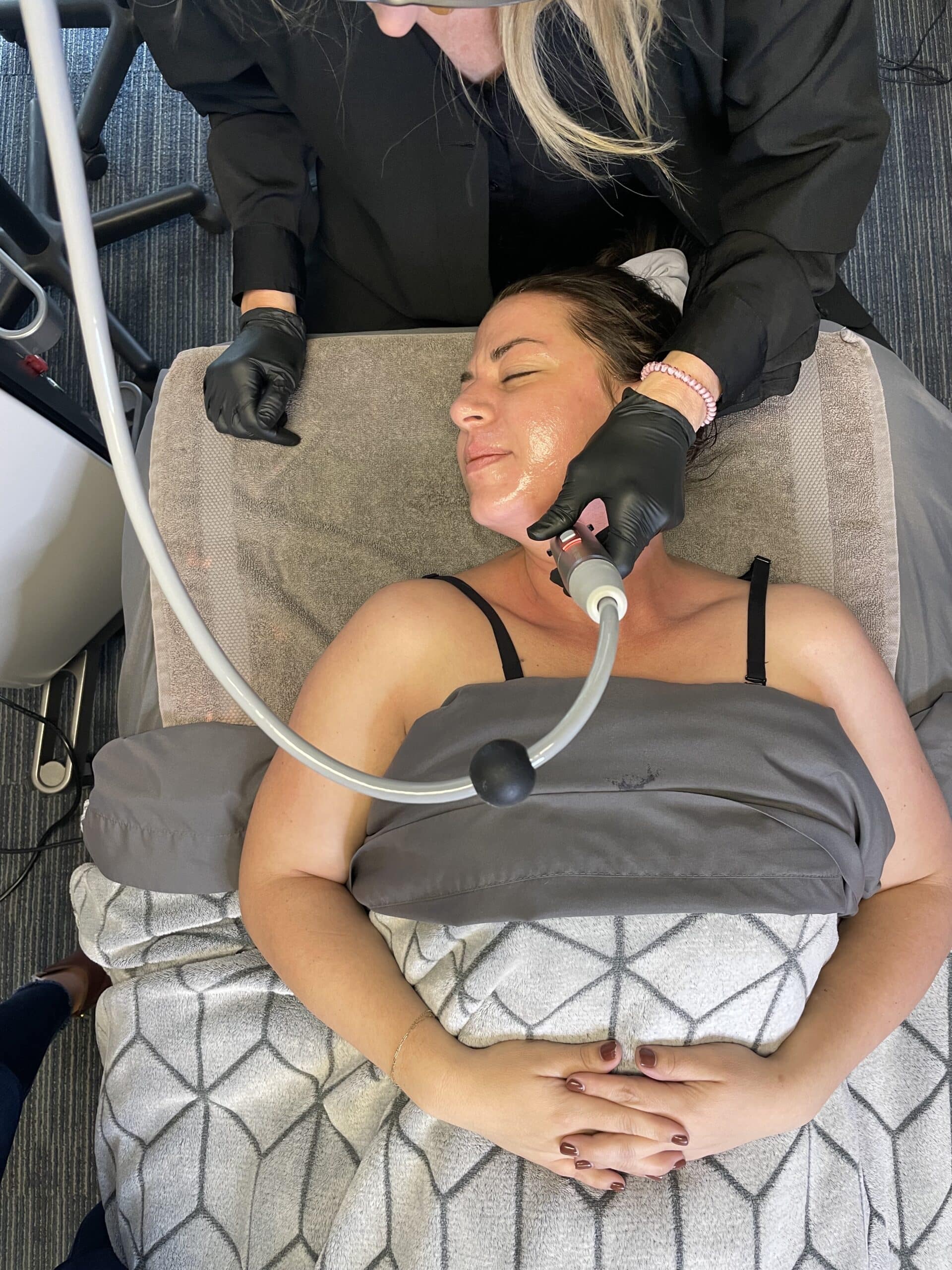 BENEFITS:
RF MICRONEEDLING + LASEMD ULTRA
Encourages new collagen and elastin production
Improves scars, wrinkles, and laxity
Decreases hyperpigmentation and texture
Long-lasting results that get better over time
Completely customizable to your skin
While you may notice your skin improving rather quickly, both the RF Microneedling and LaseMD Ultra results continue to get better over time.
After 4 – 6 weeks, you should see the difference in your skin's texture, tone, pigment, and laxity.
Results can last anywhere from 6 – 12 months, but we recommend coming back for additional treatments to maintain and improve your results.
You may temporarily experience mild dryness or redness of the treated area, but no social downtime is required.
Numbing cream is available to make your visit more comfortable.
Appointments can last anywhere 40 minutes to 90 minutes, depending on the size of the treatment area.