Let's talk about the Lutronic LaseMD Ultra treatment – one of the latest skincare trends that's making waves in the industry! If you're looking for a quick and effective way to target skin issues like melasma, dyschromia, hyperpigmentation, and texture, then this treatment might just be the answer you've been looking for.
So, how does it work? Well, the Lutronic LaseMD Ultra uses non-ablative laser technology to gently penetrate the skin and stimulate collagen production, resulting in a smoother and more youthful-looking complexion. And the best part is that this treatment is completely customizable, meaning that it can be tailored to suit your specific skin concerns and needs. Whether you're looking to improve your skin's tone, texture, or overall radiance, the Lutronic LaseMD Ultra has got you covered.
Book at Facetté and achieve the glowing, healthy skin you've always wanted!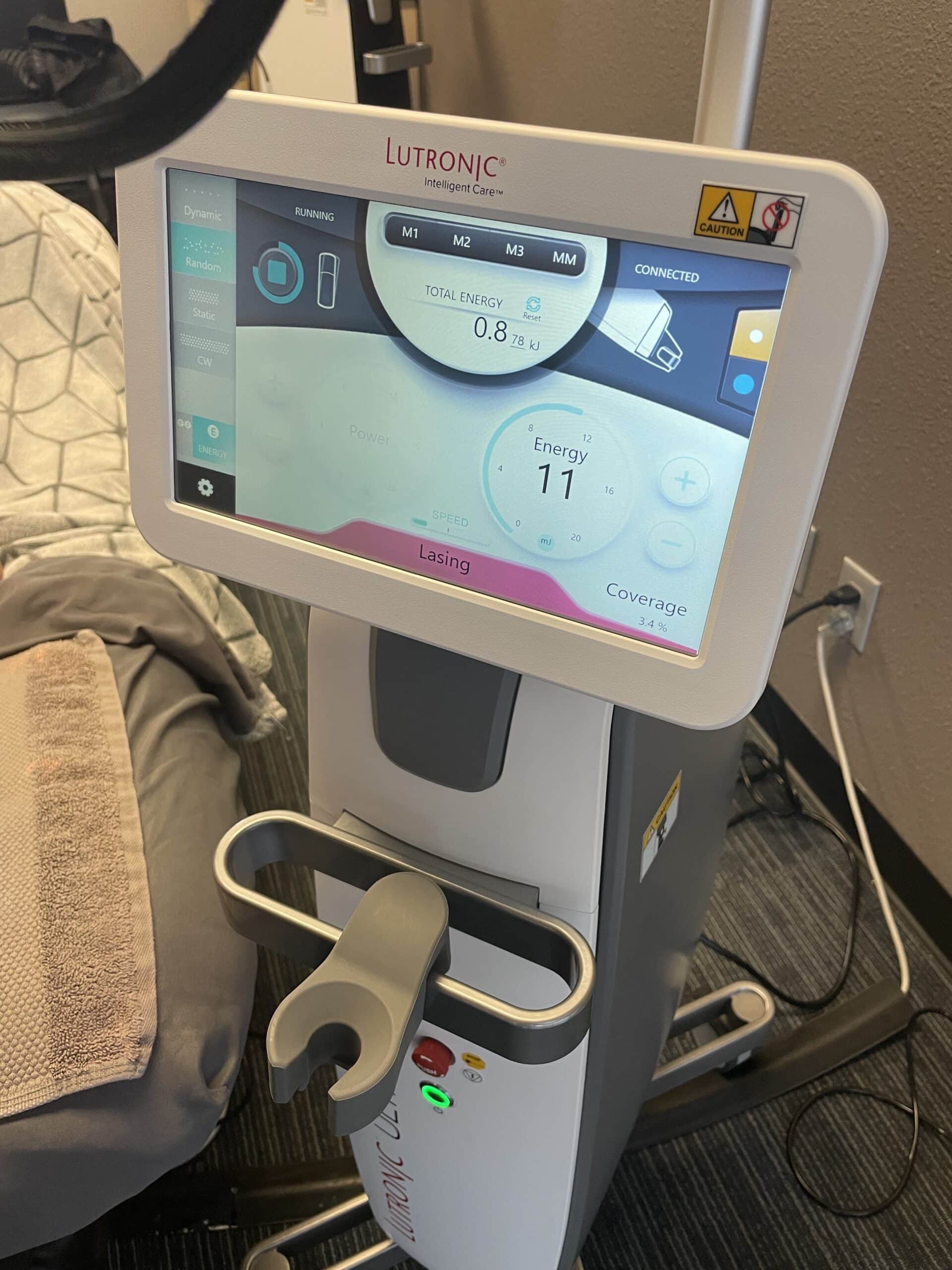 Brightens the skin & creates a healthy glow
Reduces hyperpigmentation, melasma, dyschromia, sun damage, and texture
Improves overall tone of the skin
Completely custom to your skin
Great for all skin types & often used on the face, neck, arms, hands, and chest
You'll start to see results within the first few days after your LaseMD Ultra treatment.
For the best results, we often recommend 2-3 sessions.
Maintain your results with another LaseMD Ultra treatment every 6 – 12 months.
While this treatment is generally comfortable, we do offer numbing cream to make your experience even better.
You may temporarily experience a slight sunburn-like feeling on the treated area, but no social downtime is required.
Appointments are quick & easy – and completely custom to your needs!