IPL Photofacial Treatment in Fort Collins
With our Candela Nordlys™ IPL treatments in Fort Collins, you can have the skin of your dreams! Using safe and effective pulsed light therapy, IPL skin treatments reduce skin imperfections such as acne and discoloration to create a smoother and brighter complexion in just a few, short sessions.
Here's how it works: the IPL treatment (otherwise known as Intense Pulsed Light or photofacial) emits intense pulsed light wavelengths that penetrate the skin barriers to reduce discoloration, treat sun damaged skin and rosacea, clear acne, and minimize fine lines and age spots. In little to no time at all, you'll begin to see the results of your IPL treatment. Say hello glowing skin and goodbye to heavy foundation!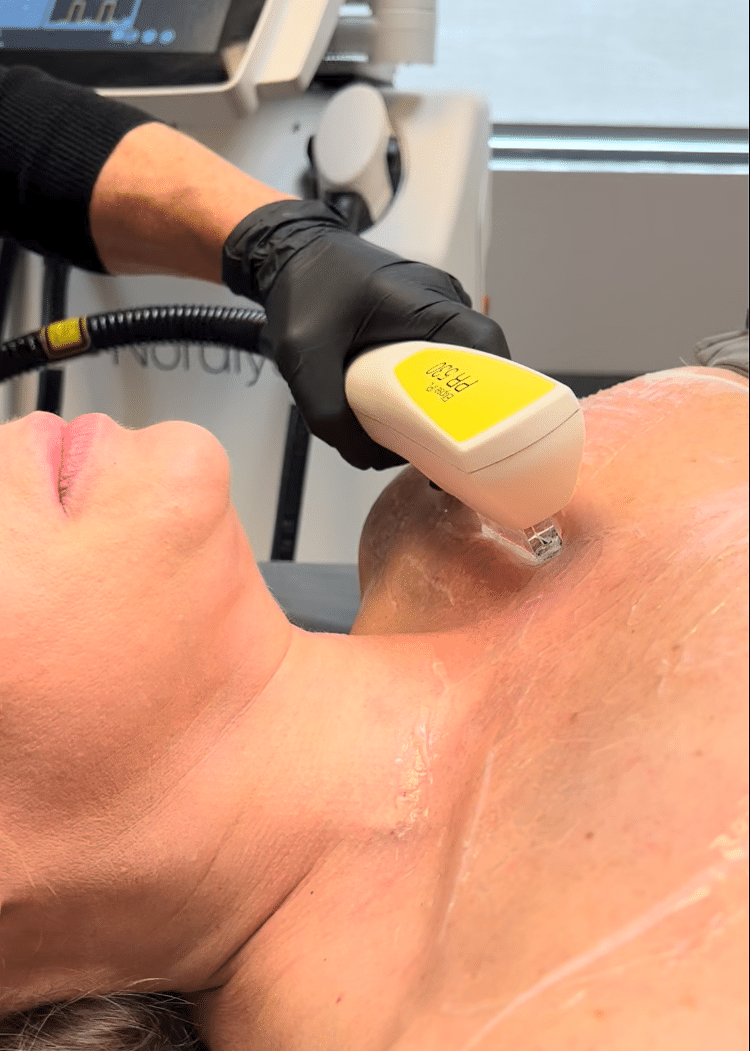 Minimizes fine lines and wrinkles through enhanced collagen production
Clears acne by treating the root of the problem with narrow light wavelengths
Reduces redness, birthmarks, unsightly veins, and more
Dramatically decreases sun damage, rosacea, and facial veins, while reducing pore size and fine wrinkles
Improves skin texture
WHAT TO EXPECT FROM YOUR IPL TREATMENT
Downtime: skin may be pink and blotchy for up to 24-48 hours
Recommended number of treatments: 2-3 treatments (spaced 3-4 weeks apart), maintenance of 1-2 treatments per year
Appointments typically take 45 minutes to 1.5 hours