Shop online below using Facette's referral partner links and receive special perks and promotions when it comes to Fort Collins beauty products!

SkinCeuticals skin care, antioxidants, sunscreens, corrective serums, and anti-aging products. Visit us today for your complimentary consultation and recommendations on SkinCeuticals products based on individual skin concerns and needs. Available at Facetté.
Cleanse & Tone
Gentle Cleanser $34
Simply Clean $30
Replenishing Cleanser $34
LHA Cleanser $40
Conditioning Toner $34
LHA Toner $40
Micro-Exfoliating Scrub $30
Prevent
AOX+ Eye Gel $95
Blemish + AGE Defense $90
CE Ferulic $166
Phloretin CF $166
Resveratrol BE $153
Correct
Advanced Pigment Corrector $92
A.G.E. Eye Complex $98
AGE Interrupter $162
HA Intensifier $98
Retexturing Activator $80
Discoloration Defense $98
Glycolic 10 Renew Overnight $80
Retinol 0.5 $76
Retinol 1.0 $88
Metacel Renewal B3 $112
Triple Lipid Restore 3:4:3 $128
Protect
Light Moisture UV Defense SPF $39
Sheer Physical UV Defense SPF 50 $34
Physical Matte UV Defense SPF 50 $34
Physical Fusion UV Defense SPF 50 $34
Moisturize
Daily Moisturizer $62
Hydrating B5 Gel $82
Emollience $62

Intraceuticals is a professional skin care brand from medical and professional skin care clinics globally, recommended by Professionals, Celebrities, and Make-Up Artists. Available at Facetté.
Rejuvenate
Cleansing Gel $29
Gentle Cleanser $45
Enzyme Exfoliant 120ml $129
Enzyme Exfoliant 60ml $89
Daily Serum $149
Hydration Gel $89
Eye Gel $129
Moisturize Binding Cream $75
Blemish Control
Gel Cleanser $39
Treatment Gel $59
Clarity Wand Applicator Tips $29
Clarity Wand $49
Atoxelene
Daily Serum $149
Atoxelene Serum $69
Opulence Brightening
Brightening Cleanser $49
Daily Serum $149
Hydration Gel $89
Moisture Brightening Cream $75
Brightening Wand $69
Brighteners
Vitamin C $49
Antioxidant $49
Vitamin A $49
Collagen $49
Targeted Treatments
Eye Masks $10 (single) or 6 pk $49
Lip Masks $10 (single) or 6 pk $49
3 Step Layering Set $299
Rejuvenate Travel Essentials $149
Brightening Travel Essentials $149

MaxeyLash is an eyelash enhancing serum containing active ingredients scientifically formulated to enhance the length, volume, and darkness of your eyelashes. Also, learn about MaxeyBrow for fuller, thicker eyebrows. Available at Facetté.
MAXEYLASH – $95
MAXEYBROW – $125

biopelle Tensage® Growth Factor features SCA Biorepair Technology, a special secretion from the Cryptomphalus aspersa snail, which contains growth factors combined with glycoproteins and antioxidants to help repair, maintain and protect skin from the visible signs of photodamage. Available at Facetté.
Tensage Intensive Serum 40 $125
Tensage Antioxidant Defense Serum $125
Tensage Stem Cell Cream $180
Tensage Stem Cell Eye Cream $130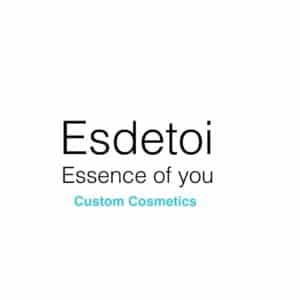 Custom and ready-to-wear lipstick, gloss, and foundation infused with our exclusive microlyzed collagen. Ask us about Esdetoi products today!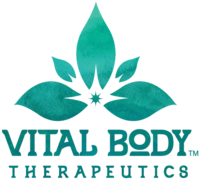 All Natural CBD Pain Relief
CBD Cream $40.00
CBD Cream – Extra Strength $60.00
CBD Muscle & Joint Balm $26.00
Nourishing Oil $45.00
CBD Soak – 20oz $27.00
CBD Soak – 3 oz $12.00