Nobody likes to see thinning hair or hair loss – especially not us. Here at Facetté, we offer the Keralase treatment to restore hair and produce new growth. By combining the LaseMD Ultra laser and the KeraFactor topical serum, we can bring your hair and scalp back to its former glory.  
Here's how it works: the laser is used to create non-ablative micro-channels in the skin, and those channels make it easier for KeraFactor Peptide Complex to absorb into the skin. That's where the real magic happens. This growth factor serum is formulated with highly concentrated levels of growth hormones and proteins to specifically boost hair growth and support all 4 stages of the hair life cycle.
With Keralase, you can combat thinning hair or hair loss and start looking like your old self – but better. Schedule your consultation today.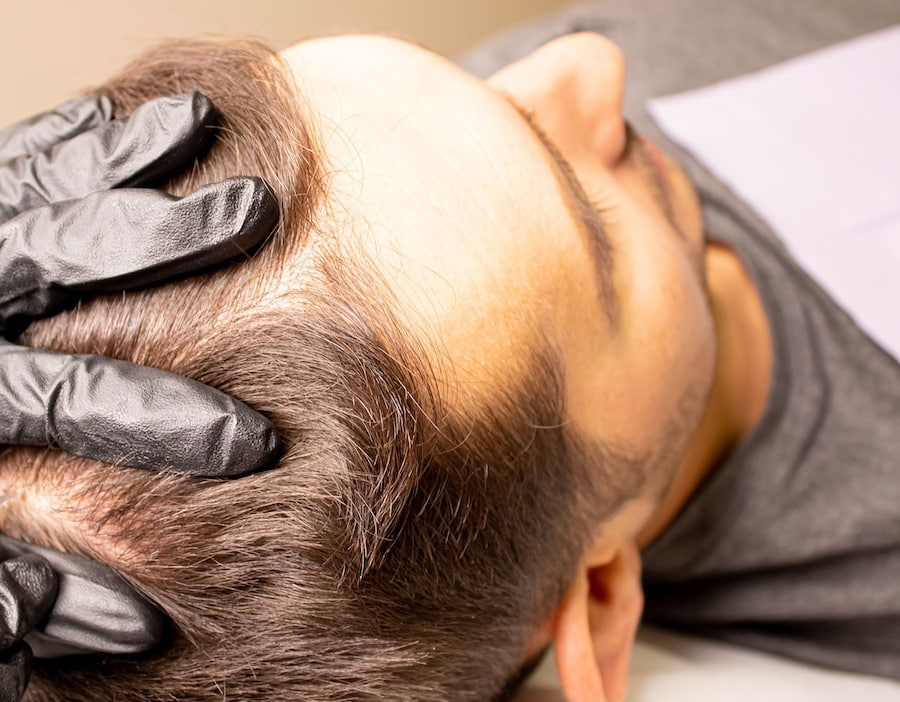 Rejuvenates scalp & hair follicles for increased growth
Provides a long-lasting solution to thinning hair
Keralase is quick & virtually painless
Improves scalp health
Your Keralase appointment will start with the LaseMD Ultra and finish with Kerafactor application.
Results will begin to show in approximately 3 months. We recommend 6 sessions for best results.
The laser may create a warm tingling sensation, and some may experience minimal pain or discomfort.
Your entire Keralase appointment is quick, lasting 60 minutes.
No downtime necessary.
Incredible results that will last a lifetime – no bleeding, needles, or shots required.i