Fort Collins Hair Extensions
Facetté The Hair Experience is a leading salon providing Fort Collins hair extensions. Whether you're looking for longer, thicker hair, struggling with damaged or thinning hair, or simply want to change up your style, hair extensions can be the perfect solution. Our stylists receive continuous education and training in the latest hair extension trends, types, and styles so you can ensure you're receiving the best service and experience available.
Interested in learning more about hair extensions? The first step is to schedule a consultation, this cost is $35 and will go towards your extension service if you choose to move forward and book with us after your consultation, this fee is non-refundable and due at booking. Consultations are required but take less than 30 minutes and help our stylists understand if our Fort Collins hair extensions are a good option for you. We will discuss the process, maintenance, your hair history, and answer any questions you may have about hair extensions.
We'll work closely with you to create a customized plan to help you achieve your desired look that will blend well with your natural hair color and texture. This will ensure we make the perfect recommendation to match your natural color and texture, making them easier to maintain and virtually undetectable! Our Fort Collins hair extension salon currently specializes in hand-tied human hair extension application.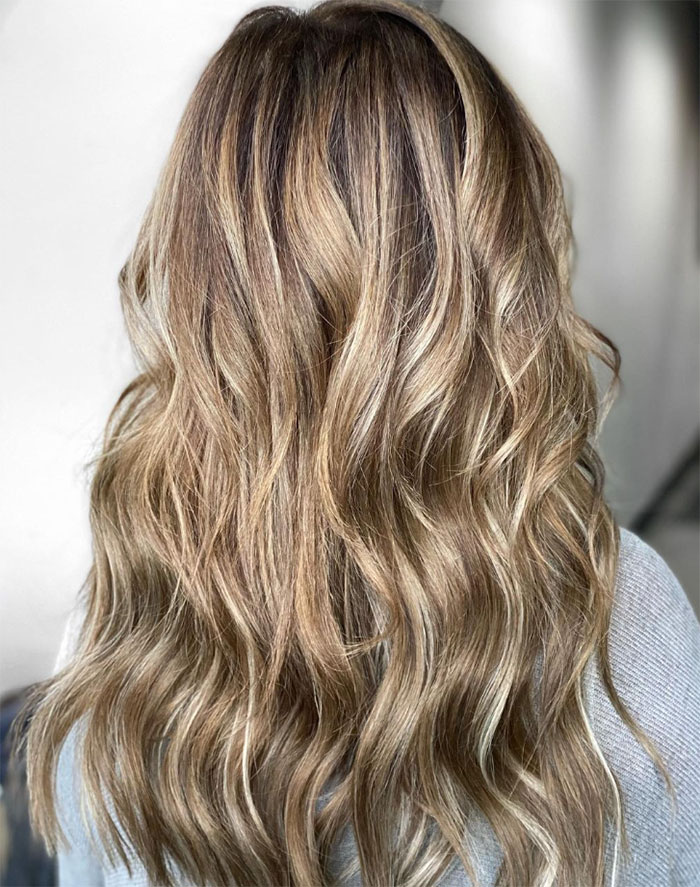 We carry the Coco Marie brand of luxury hand-tied hair extensions. This hair is the sew-in method of these hand-tied weft extensions. They are silicone-free, double drawn, cuticle aligned, and intact and the hair will never tangle! These hand-tied extensions are seamless and available in many lengths and options for fullness and volume.
Whether you're pulling your hair up in a ponytail, wearing it in braids, or even as a top knot, no one will be able to see that you have extensions in your hair as they are practically invisible.