Fort Collins LightStim LED Therapy
The Fort Collins LightStim LED Therapy is a soothing, natural, and noninvasive treatment that promotes total body wellness and peak physiological function by utilizing the power of LightStim MultiWave® Patented Technology. 
The LightStim LED is the first bed to gain FDA clearance to temporarily relieve muscle, joint, and arthritic pain and increase local blood circulation. Melt away stress and experience the rejuvenating and refreshing experience the LED Bed provides.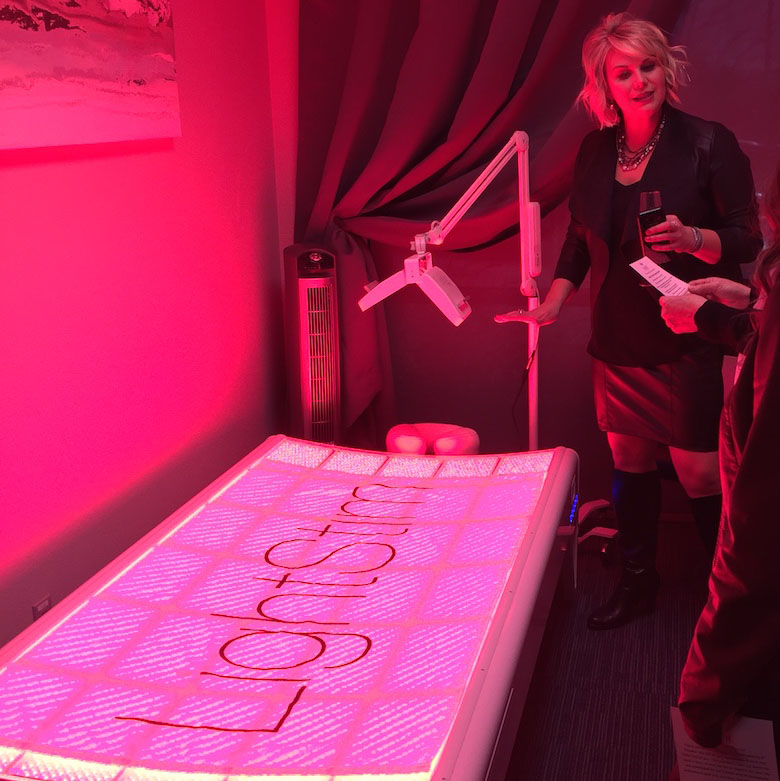 Naturally relieve pain and accelerate wound healing, reduce bruising, redness, and swelling
Protect against cardiovascular disease, heart attacks, and strokes
Increase the cell's production of the body's fuel source, ATP (Adenosine Triphosphate)
Prevent damage to cells cause by free radicals
Decrease exercise-induced muscle fatigue
Protect skin from UV damage
Treatment time is 40 minutes in the Fort Collins LightStim LED Therapy bed (20 minutes on your stomach, 20 minutes on your back)
The LED lights provide a pleasantly warm feeling without being too hot
Composed of 18,240 LEDs designed to rejuvenate, repair and energize every cell in the body. Full-body sized bed, measuring 86'' in length (including headrest), 40" in width, and 18" in height
 LightStim MultiWave® Patented Technology simultaneously emits multiple wavelengths (colors) of light. These wavelengths of light work together to increase blood circulation and reduce inflammation so your body can naturally relieve pain, speed healing, and promote total body wellness
 Our Fort Collins LED Light Therapy is a non-invasive and natural treatment with over 200 medical and university studies showing no negative side effects