Tired of the never-ending struggle with mascara application? We feel you!
Whether you've experienced the horror of a mascara mishap in your car or simply want to streamline your beauty routine, we've got the perfect solution for you. Get ready to discover the transformative wonders of lash lifts and tints. In this blog, we'll demystify these treatments, covering everything from "what is a lash lift and tint" to how they work their magic. We'll also dive into the longevity of these lash enhancements and the incredible benefits they bring.
Let's get into it.
What is a Lash Lift and Tint?
A lash lift and tint is a two-step process that works wonders in enhancing your natural lashes. The lift gives your lashes a dramatic curl, while the tint adds a pop of color, making them look fuller and more defined.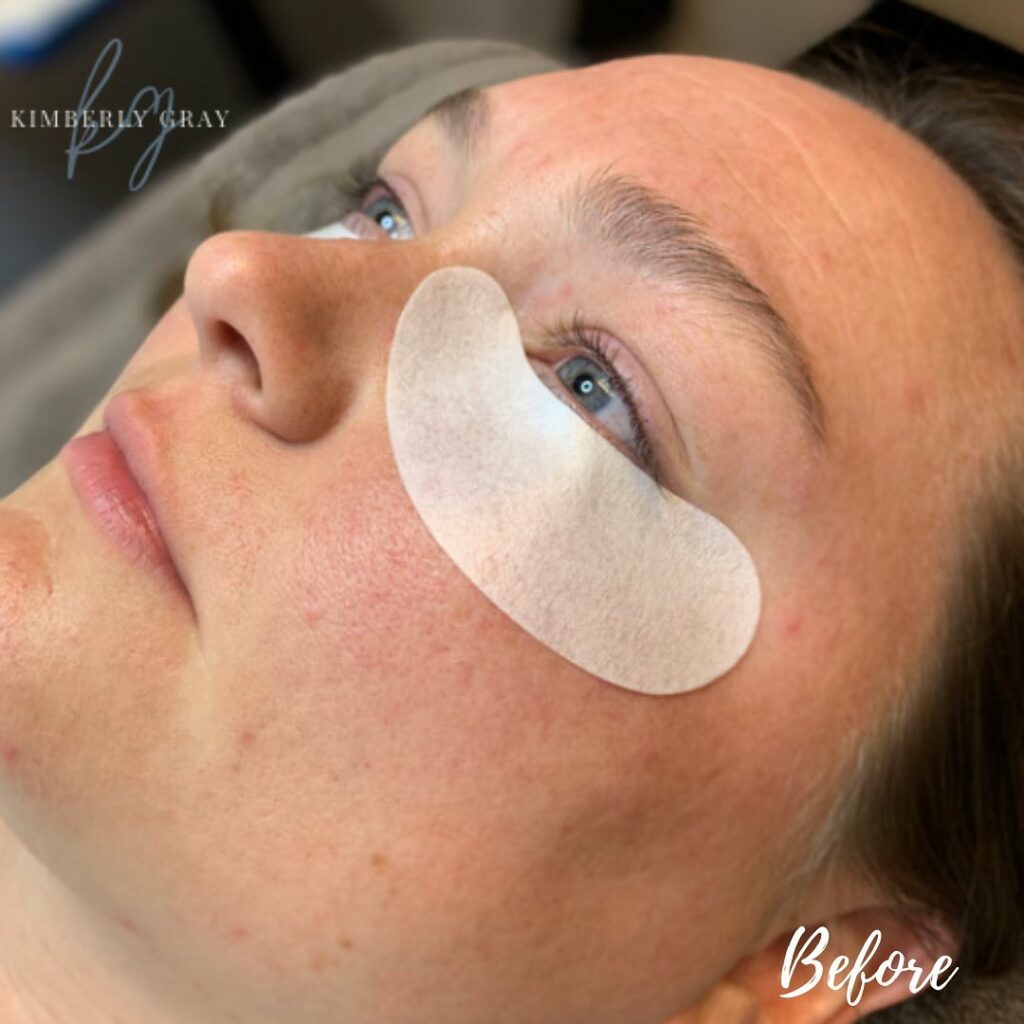 The Process
How Do Lash Lifts and Tints Work?
Our talented and skilled estheticians will start by applying a gentle lifting solution to your lashes, carefully curling them upwards from the root. This step gives your lashes that eye-opening effect that makes both your eyes and lashes pop.
Next, we'll apply a specially formulated tint to add depth and intensity. The tint is typically darker than your natural lashes, creating the look of mascara without the clumps.
The whole process is quick, painless, and incredibly effective.
How Long Do Lash Lifts and Tints Last?
On average, a lash lift can last for 6 to 8 weeks, while the tint can last for around 4 weeks. That means you can enjoy stunning lashes that require minimal maintenance for a little over a month.
Say goodbye to the daily mascara routine and hello to effortlessly fabulous lashes every day!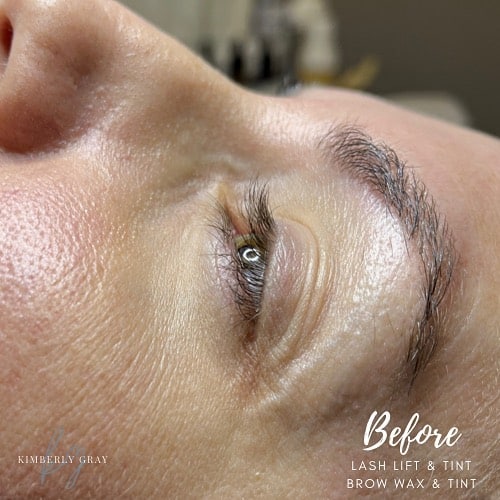 What Are the Benefits of Lash Lifts and Tints?
1. Effortless Beauty:
Wake up with stunning lashes that are ready to take on the world. No more smudged mascara or clumpy lashes.
2. Time-Saving:
Say goodbye to spending precious minutes applying coats of mascara each morning. With lash lifts and tints, you're ready to go in a flash!
3. Natural Look:
We love your natural beauty, and lash lifts and tints enhance it, rather than overpower it. Say hello to lashes that look effortlessly gorgeous.
4. Low Maintenance:
With lash lifts and tints, constant touch-ups are not necessary. Plus, you won't have to worry about removing your mascara at the end of the day.
Aftercare: Loving Your Lashes
Once you've experienced the magic of a lash lift and tint, it's important to give your lashes a little TLC. Here are some aftercare tips to keep your lashes looking fabulous:
Avoid rubbing your eyes or pulling on your lashes. Treat them with care, so they last longer.
For the first 24 hours after your treatment, avoid getting your lashes wet. This helps the lift and tint set properly and ensures lasting results.
While your lashes are lifted and tinted, give the mascara a little break. Mascara can weigh down your lashes and disrupt the lift.
When you do clean your face, be gentle around your eye area. Use a mild, oil-free cleanser and pat dry with a soft towel.
Are You Ready to Elevate Your Lash Game?
If so, our team of professionals is here to make it happen. Get in touch with us to schedule your lash lift and tint appointment. We can't wait to help you achieve the lashes of your dreams!