Summer is here, and you know what that means – time to lighten up those locks and embrace the sun-kissed look!
At Facetté The Hair Experience, we understand that every individual is unique, and choosing the right lightening service can make all the difference. So, let's dive in & explore your options: balayage or highlights?
These are two extremely popular techniques that deliver stunning results but in different ways.
Balayage or Highlights?
Application: Artistry vs. Precision
With the application, balayage takes an artistic approach. Our skilled artists focus on hand-painting color onto the hair, with a concentration of color from the mid-lengths to the ends. While there may be some blending closer to the roots, the majority of the color is strategically placed further down the hair shaft. This technique gives your hair a soft, sunlit effect that grows out gracefully and requires less frequent touch-ups.
Highlights, on the other hand, require foils to separate specific strands of hair for color application. This technique allows for precise placement, creating a beautiful contrast from the roots to the ends. Highlights are perfect for adding dimension and depth to your look.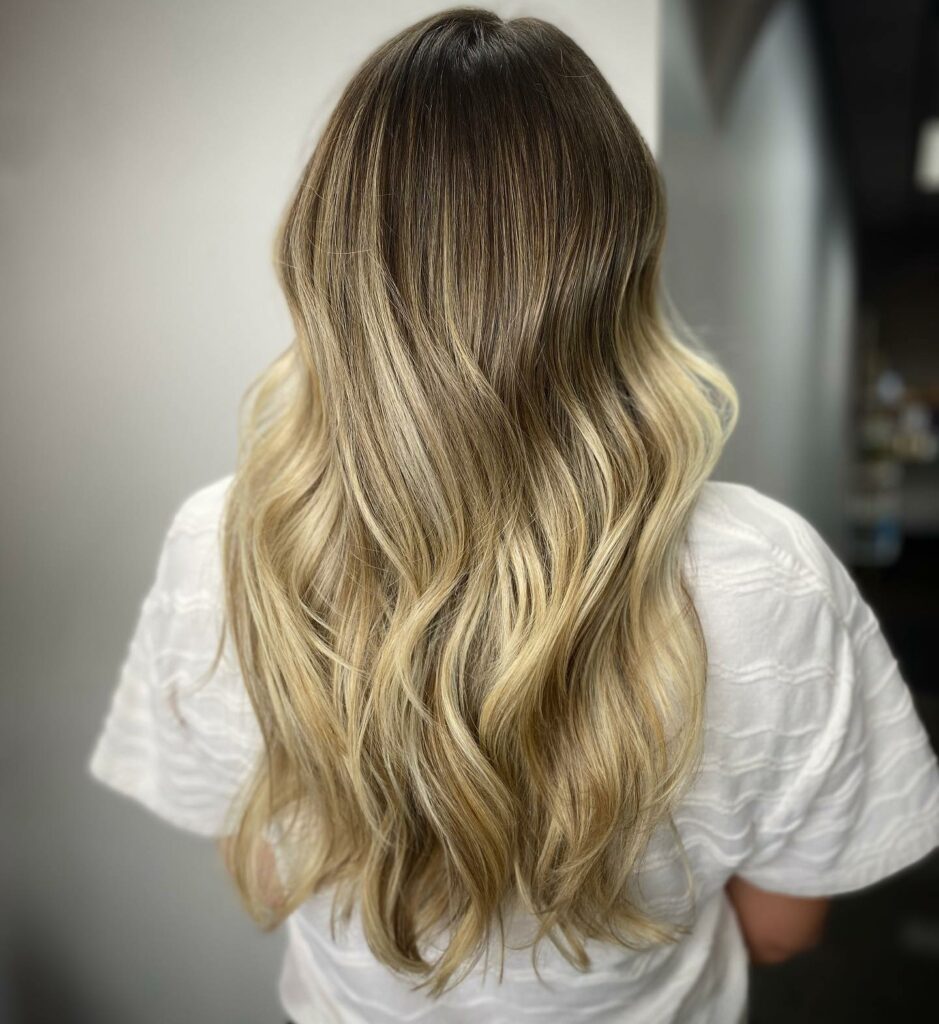 Results: Subtle vs. Striking
Balayage delivers a soft and seamless transition, giving your hair a naturally sun-kissed appearance. The hand-painted technique works with your hair's natural movement, resulting in effortlessly beautiful and low-maintenance locks that radiate summer vibes.
On the contrary, highlights offer a more defined contrast between your natural hair color and the added lighter tones. It's a fantastic choice for those seeking a bolder and more pronounced look.
The precise application of highlights creates stunning pops of color throughout your hair, making a statement wherever you go.
Maintenance: Effortlessly Chic vs. High Maintenance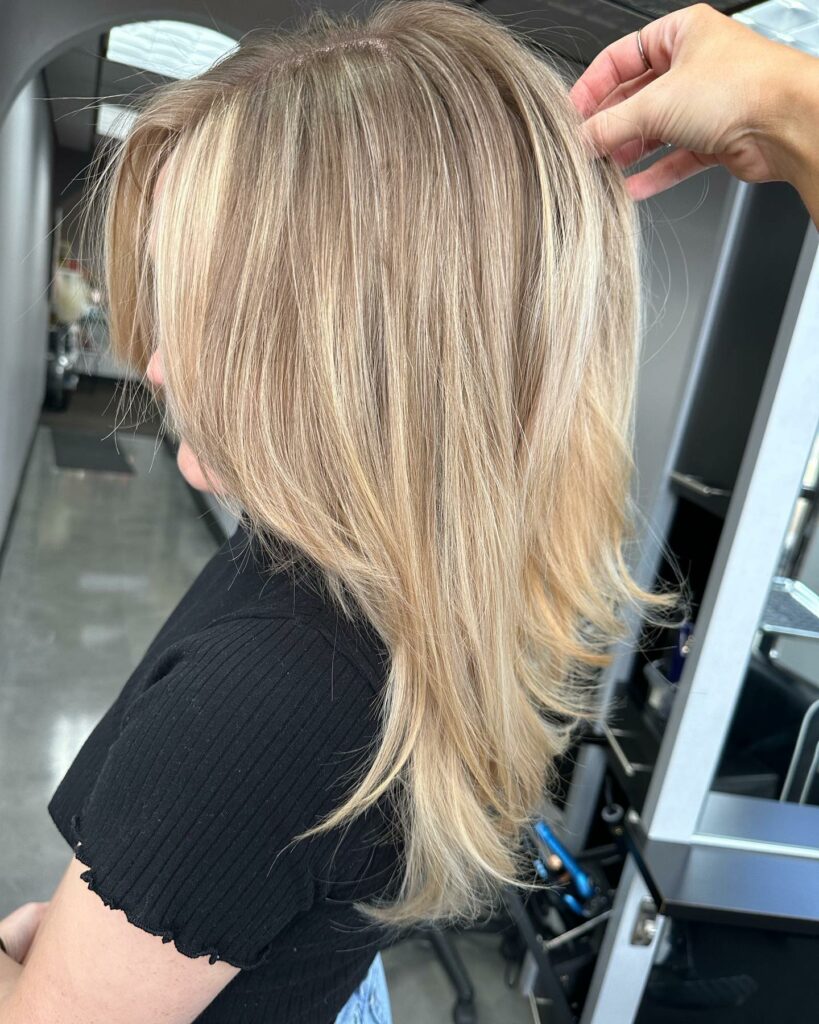 If you're wondering, "balayage or highlights?" – consider your level of commitment. Highlights are definitely higher maintenance.
Balayage grows out gracefully, allowing you to go longer between salon visits. With the right care, you can enjoy your balayage for months without the need for constant touch-ups.
The seamless blending and concentration of color further down the hair shaft make regrowth less noticeable, giving you a chic, low-maintenance style all summer long.
However, highlights usually require more upkeep as the regrowth can be more noticeable.
Typically, touch-ups are needed every 6-8 weeks to maintain a consistent color and avoid a stark contrast between your natural hair and highlights. However, the precision and placement of highlights allow for precise maintenance and color adjustments as desired.
Proper Summer Hair Care:
Regardless if you go with balayage or highlights, you should take special note to care for your newly-colored hair – especially in the summer.
To ensure your gorgeous lightened locks stay vibrant and healthy amidst all the pool, beach, and lake days, follow these essential tips:
Sun Protection: Shield your hair from harmful UV rays by using products with UV filters or wearing a stylish hat or scarf. This helps prevent color fading and dryness.
Right Products: Invest in high-quality, color-safe shampoos, conditioners, and leave-in treatments specifically designed for lightened hair. These products will help maintain the integrity of your color while providing the nourishment your hair needs. The Kerastase Soleil line is excellent for this (and carried at Facetté).
Regular Trims: Trim those split ends regularly to keep your hair looking fresh and prevent breakage. Regular trims also promote healthy growth and maintain the overall shape and style of your lightened hair.
Water Exposure After Care: After swimming in pools or saltwater, rinse your hair thoroughly with fresh water to remove any damaging residues. Deep-conditioning treatments once a week can help restore moisture and prevent dryness caused by water exposure.
Ready for a Summer Hair Transformation?
We hope this guide has shed some light (pun intended!) on your decisions: balayage or highlights. However, every individual's hair is unique, so we encourage you to schedule a hair consultation with us. Our expert stylists will evaluate your hair, lifestyle, and desired look to determine which service is best suited for you.
Book your consultation today and let's embark on an exciting summer hair journey together!