Meet the Kybella treatment – aka your double chin's worst enemy!
Using fat-melting technology, this unique injectable service targets an insecurity that even most diets and exercise plans can't help: the excess fat underneath the chin. After just a handful of Kybella treatment sessions at our Fort Collins medical spa, you'll stop asking "Does Kybella work?" and start questioning why you didn't do it sooner!
How Does Kybella Work?
Each vial of Kybella contains an active ingredient called synthetic deoxycholic acid. This substance naturally works with the body to break down and absorb excess fat in and around the injection site, permanently removing unwanted fat under the chin, otherwise known as submental fullness.
While the results are not immediate, they are quite noticeable after 4-6 weeks of your Kybella treatment. Typically, you'll get the best results from at least three sessions, but you'll begin to see the Kybella results developing after session one.
What to Expect from Kybella® Treatment
For all you Kybella first-timers, we're going to walk you through a typical Kybella treatment at Facetté, so you can rest assured you're in the best of hands!
Pre-Kybella Appointment
Before we take a needle anywhere near your face, we'll want to discuss your goals and our processes thoroughly! That's why we require a consultation visit prior to any Kybella injections.
Once we've met with you in person and clarified the details, we'll get your first Kybella treatment session in the books!
Treatment Process
Based on our previous discussion, you may have opted for a numbing cream prior to your treatment. If that's the case, we'll start with that and let it take effect before we begin.
Once that's actively working, we'll inject a varying number of Kybella vials into the treatment area to best fit your desired results. And voila­ ­­– you're good to go. The process is all pretty quick.
All you have to do is wait for those Kybella results to kick in and that double chin to fade!
Kybella Recovery Process
For the first few days following your treatment, you can expect mild swelling and tenderness, but this will in no way impede you from living your day-to-day life! Eventually, these side effects will fade, and the real results will start making an appearance between weeks 4-6 post-treatment!
Check out these incredible results: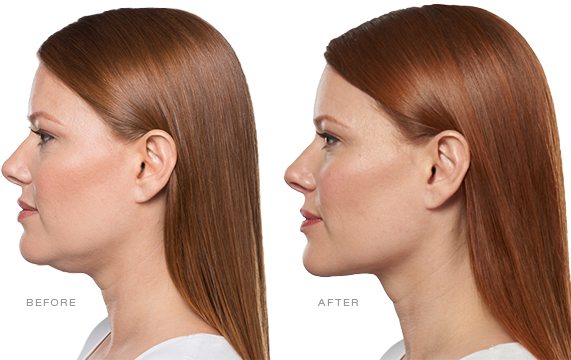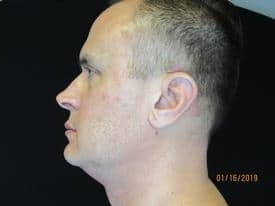 Is Kybella right for you?
If you're intrigued by the Kybella treatment and want to know more, please reach out to our team at Facette – our Fort Collins medical spa. We'll be happy to schedule a consultation and discuss if this is the right option for you!