L'Erin Storz recently had a complete spa day at Facetté and shared her experience with us – see what she had to say about the services she received!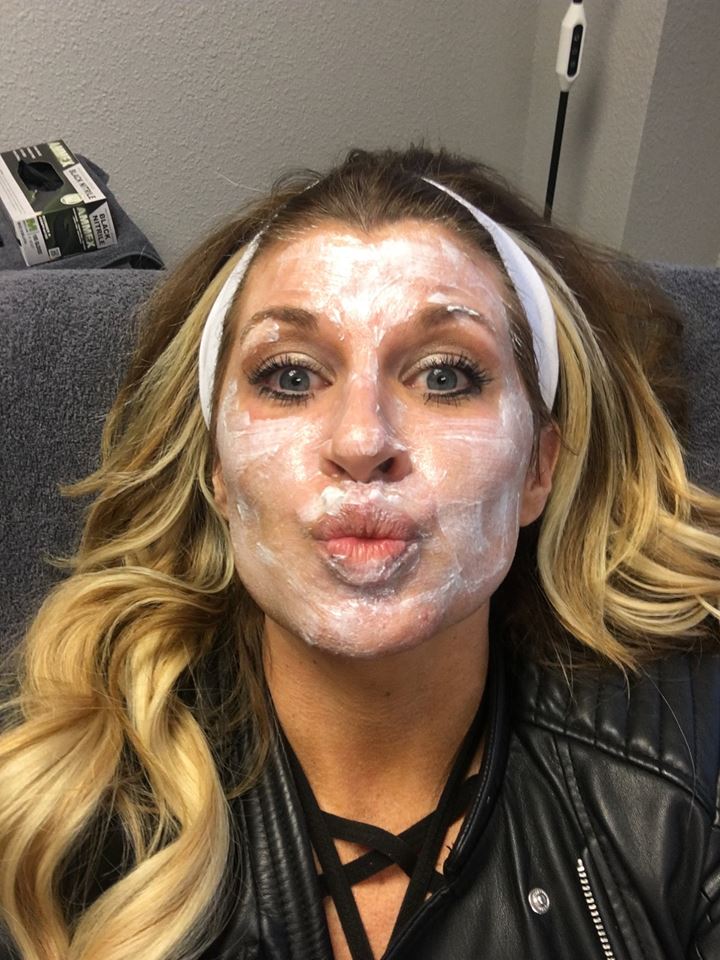 "I am all things beauty from the inside out from cleansing at a cellular level to the best of the best treatments to age in reverse. This is for all you that care about B E A U T Y treatments, let's talk S K I N.
Last Friday, I got to go in and get the works done at Facetté Medical Spa! For starters, I am SO proud of my amazing friend and Leaders of Luxury business partner, Amanda Green Wicker, who just opened this beautiful new Medical Spa in Ft Collins with her business partners!! It is everything you could imagine and better!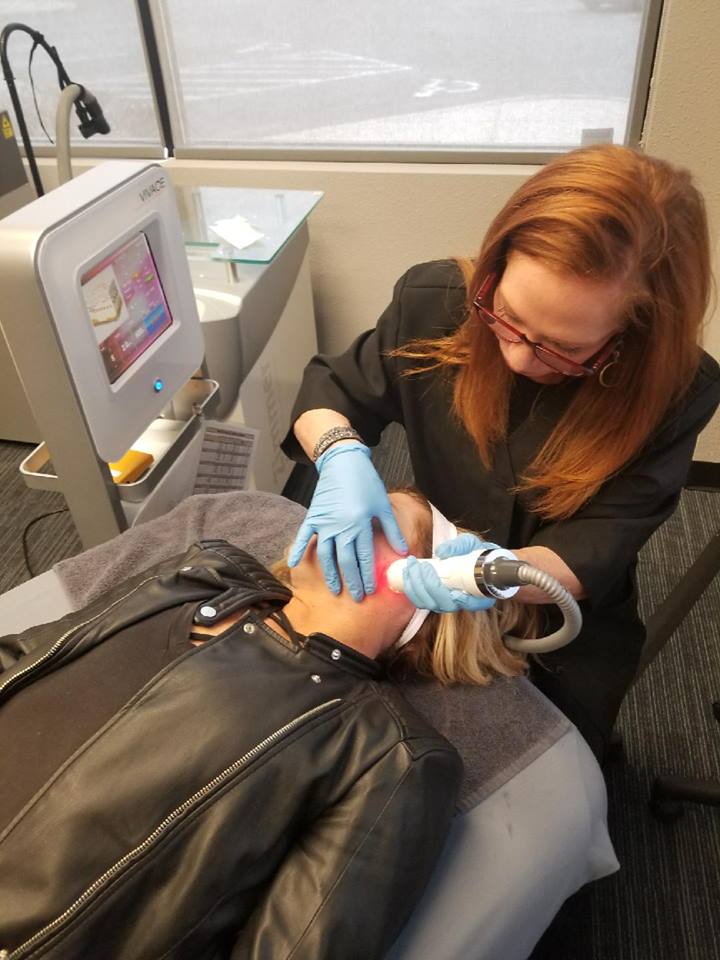 I started with the VIVACE (pronounced viv-achee)! Sounds so fancy right?! It's Microneedling with RF energy (Radio Frequency), taking it to the next level! I have had the SkinPen done a few times but I think I may have just fallen in love with this one even more! Microneedling basically feels like a deeper version of microderm but has tiny microscopic needles that puncture your skin to generate and create new collagen. The RF goes to a deeper level of the dermis enhancing skin tightening and reducing scarring. RF energy heats the underlying layers to stimulate collagen and elastin production. I naturally have bigger pores, and immediately saw a difference in my pores, skin texture and tightness.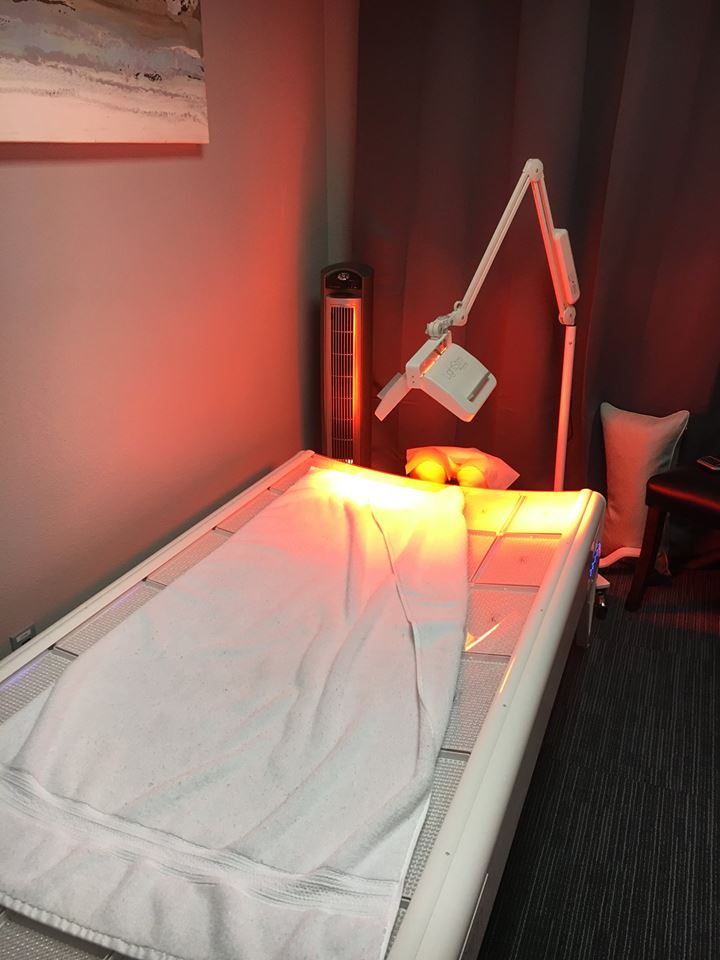 They put me in their new LED light therapy bed immediately after. It not only took all the redness and inflammation away but LED beds are great for total body wellness and holistic therapy. The bed reduces inflammation, increases circulation, and repairs the cellular damage! The restorative effects in this revolutionary bed and the way it regenerates new skin cells and repairs the body is WOW, amazing EVERYONE needs to spend some time in this bed. It was amazing!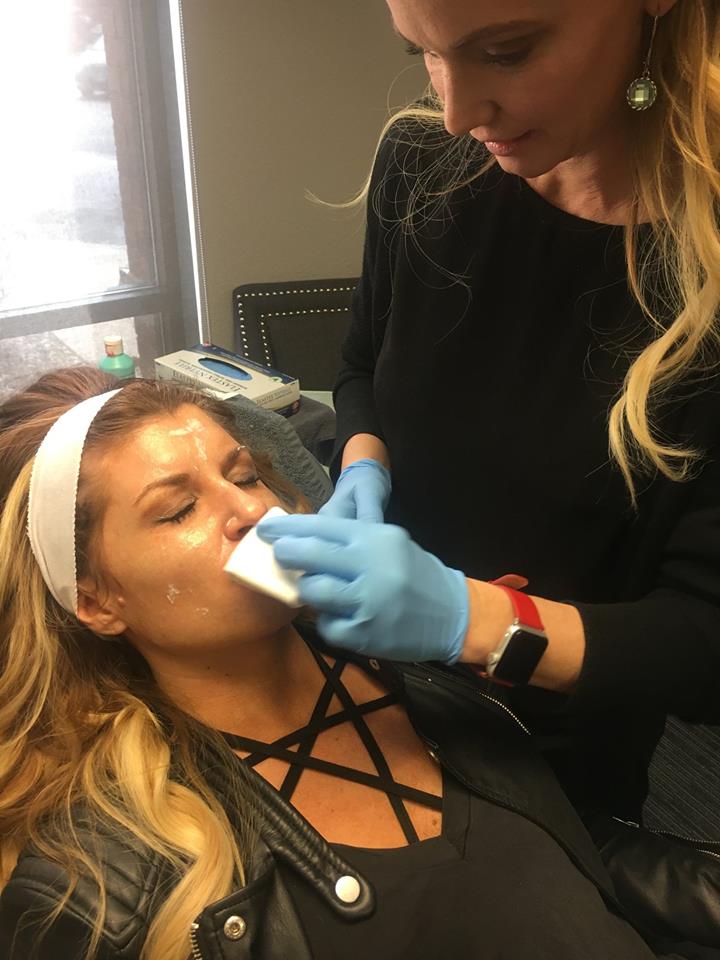 I know I am still young and don't need all this, but preventive work is important, and I want to age gracefully and always stay feeling youthful. One of my favorite things from this service was the way Mina enhanced the exterior lines of my lips. I have always had huge lips and never needed work nor wanted it, but as you get older, you start to get indented lines that frame your lips, so she filled them in to keep them young and youthful and full. It is amazing because they aren't larger like massive injections but the outside lines are enhanced like they always use to be. I love it, she nailed it. And she is so good at what she does!
So, point is, I'm all about your body at a cellular level. From the inside with the nutrition, you put IN your body, to the cellular repair and regeneration you are doing ON your skin at a cellular level, and even all the way down to the mindset and what you are feeding your cells through your thoughts every day! It all matters!
So, if you want to age gracefully, go to the best of the best – I highly recommend the ladies at Facetté!"