Some people are born with great hair, and others can easily get great hair with extensions. The good news is that really great hair extensions make it impossible to tell the difference!
If you're interested in a change or simply curious about hair extensions in Fort Collins, you're in the right place. Let's dive in!
Hair Extensions in Fort Collins
I think we can all agree that hair extensions look amazing, but why do so many people make the investment? Aren't there other ways to get great hair?
Well, there are some aspects of hair that can't be changed with even the best treatments, haircuts, or products – and any one of our professional stylists at our Fort Collins hair salon would tell you this!
Here are some of the most popular reasons that people ask for our Coco Marie brand of luxury hand-tied extensions…
Why Hair Extensions?
You want to instantly achieve dramatic length and volume
Struggling with thinning hair
Experimenting with a new hair color
Fix a bad haircut (filling in holes, hiding layers, etc.).
Accessorize! (clip in – braid, etc.)
Enhance your look for a wedding or special event
Unable to grow your hair past a certain point
Or you simply want your dream hair
And that list is just scratching the surface! The benefits of hair extensions are endless. And to be completely honest, you don't REALLY need a reason for beautiful hair. I mean, look at these locks 👇
If it makes you feel great, I say go for it! That's the most important hair extension benefit.
My Journey with Fort Collins Hair Extensions
I've been rocking my hair extensions for some time now, and they've changed my life!
My hair is naturally fine and thin, and I have a thyroid condition that doesn't help the situation. But that doesn't mean that long, full hair is out of the question.
I started looking into hair extensions a while back and have since tried several installation methods. Now, with the help of Coco Marie hand-tied hair extensions, I have the hair I've always dreamed about.
In the photo below, I'm wearing four packs of the Coco Marie hand-tied extensions at 22in with a money piece & gloss in front and blond throughout the ends.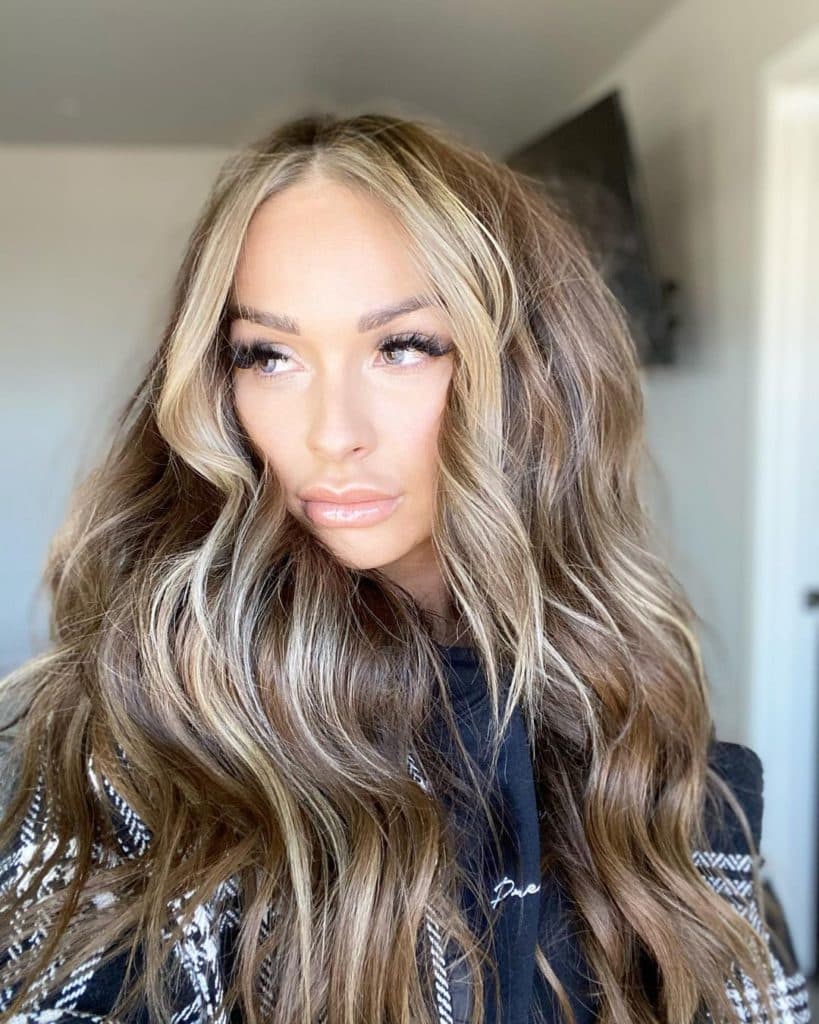 My favorite part of these extensions is the low maintenance upkeep and dramatic results. Each strand is 100% human hair, and they're silicone-free, double drawn, cuticle aligned, and intact, so the hair will never tangle. I will never turn back!
There are so many installation methods out there, and one shoe doesn't fit all! That's why we write blogs like these. Before you get any hair extensions in Fort Collins, we want you to have all the information, as well as professional advice!
It's very important to speak with a stylist before jumping in, so you can find your perfect match and enjoy the intended benefits of hair extensions. Any one of our team members at our hair salon in Fort Collins would be happy to help.
Are hair extensions right for you?
Honestly, I haven't met anyone who has disliked their extensions. They're fun, full, and gorgeous. Not to mention, they go with all kinds of styles, updos, and trends!
Hopefully this Fort Collins hair extensions blog post has given you a glimpse into this amazing service. We'd love to get you more information on the process.
Get in touch to learn more and schedule your complimentary consultation about hair extensions today.
Taylor Ramos, Partner, Master Stylist, Extension Specialist, Color Educator & Specialist