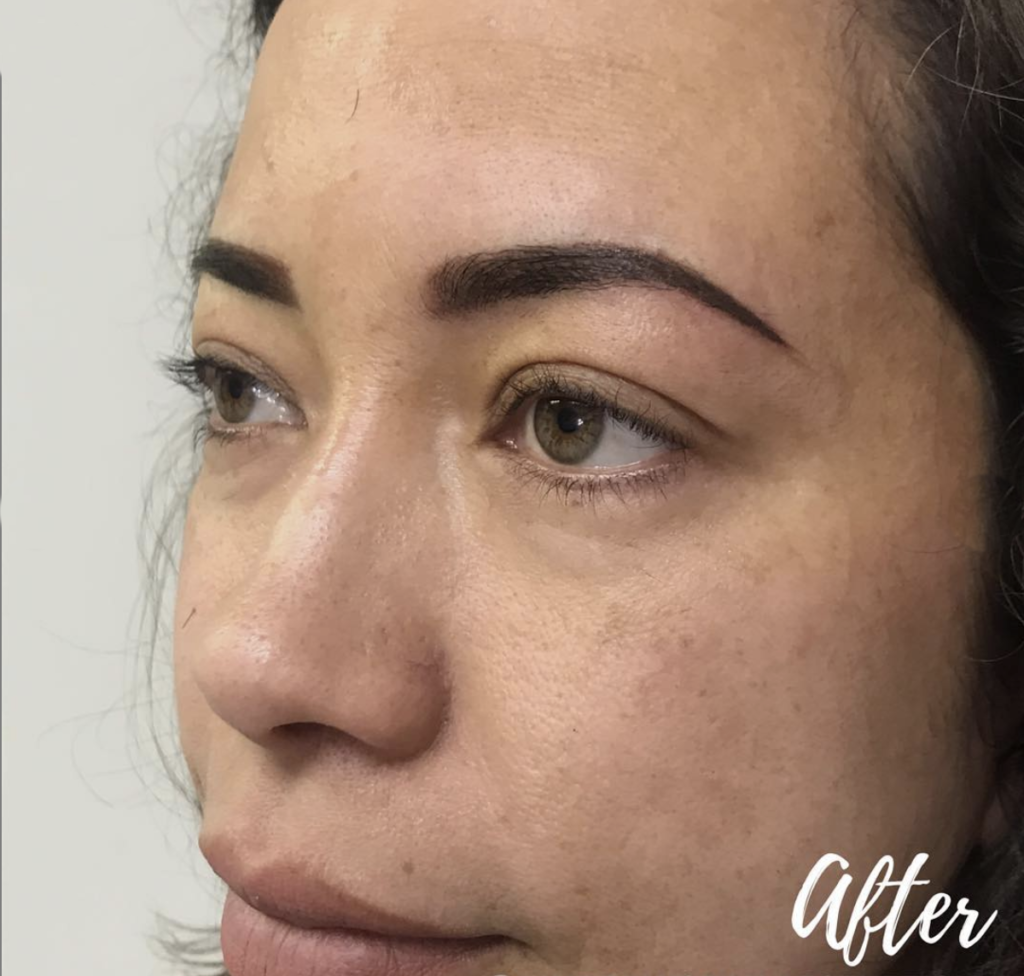 What you (the client) do before and after your microblading or other permanent makeup techniques plays a big part in how the healed results look.
The Prep:
If you've ever had your home professionally painted, you've likely been told that "it's all about the prep". Professional painters know they get the best results when they spend extra time on preparing the surface first. Well, microblading is very similar. You will get much better results when you properly prep for the treatment.
It begins with a good canvas! The eyebrow area must be healthy, strong, non-sensitive/irritated. Check out my list of things to do to ready your skin and brow area for the procedure:
Do not pick, tweeze, wax, thread or perform electrolysis 1 week before the procedure
Do not tan 2 weeks prior or have recently had a sunburn
Do not receive ANY type of facial, peel or laser service 2-4 weeks prior
Discontinue the use of topicals such as RetinA, Retinol or AHA's/BHA's for 2 weeks prior
Do not receive botox 3 weeks prior
Do not take fish oil or vitamin E 1 week prior (these are natural blood thinners)
Do not have your brows tinted 3 days prior
Do not receive Henna 2 weeks prior We want to best retention possible with the pigment we are depositing so,
Do not drink alcohol 24-48 hours before
Do not drink coffee or other caffeinated beverages prior to your procedure
Avoid taking Asprin or Ibuprofen for pain relief (known blood thinners) Now that you know what not to do, let's talk about what will help you get amazing healed results… It's all about the aftercare!!! Day 1 Every hour after the procedure pat the eyebrows with provided (in your post-care kit you'll receive) distilled water pads followed by a dab of provided Bepanthen cream using a cotton swab to spread a thin layer over the brows
Day 2 -10 No longer get the brow area wet (discontinue cotton pads as well). Apply a dab of Bepanthen cream morning and evening at minimum or up to 4-5 times per day.
Important Reminders:
Use a fresh pillowcase while you sleep and avoid sleeping on your sides/face down during healing
Let any scabbing or dry skin naturally slough off. Picking can cause scarring or loss of color to the area
Avoid facials, botox, chemical peels or microdermabrasion for 4 weeks
Avoid hot, sweaty exercise for 1 week
Avoid direct sun exposure or tanning for 4 weeks after procedure. Wear a hat when outdoors.
Avoid long, hot showers for the 10 days immediately after procedure
Do not apply makeup or sunscreen to the area for 2 weeks or until any sloughing has completed
Do not rub, scratch or pick at the treated area A little note about showering – limit your showers to 5 minutes so that you do not create too much steam. Keep your face out of direct water while you wash and then at the end of your shower wash your hair so that you can pat dry the brow area should you get some water on them as you step out. Remember, with the proper prep and aftercare routine, you will have much better results with your healed microblading procedure.
-Kimberly Gray | Medical Aesthetician, PMU Artist